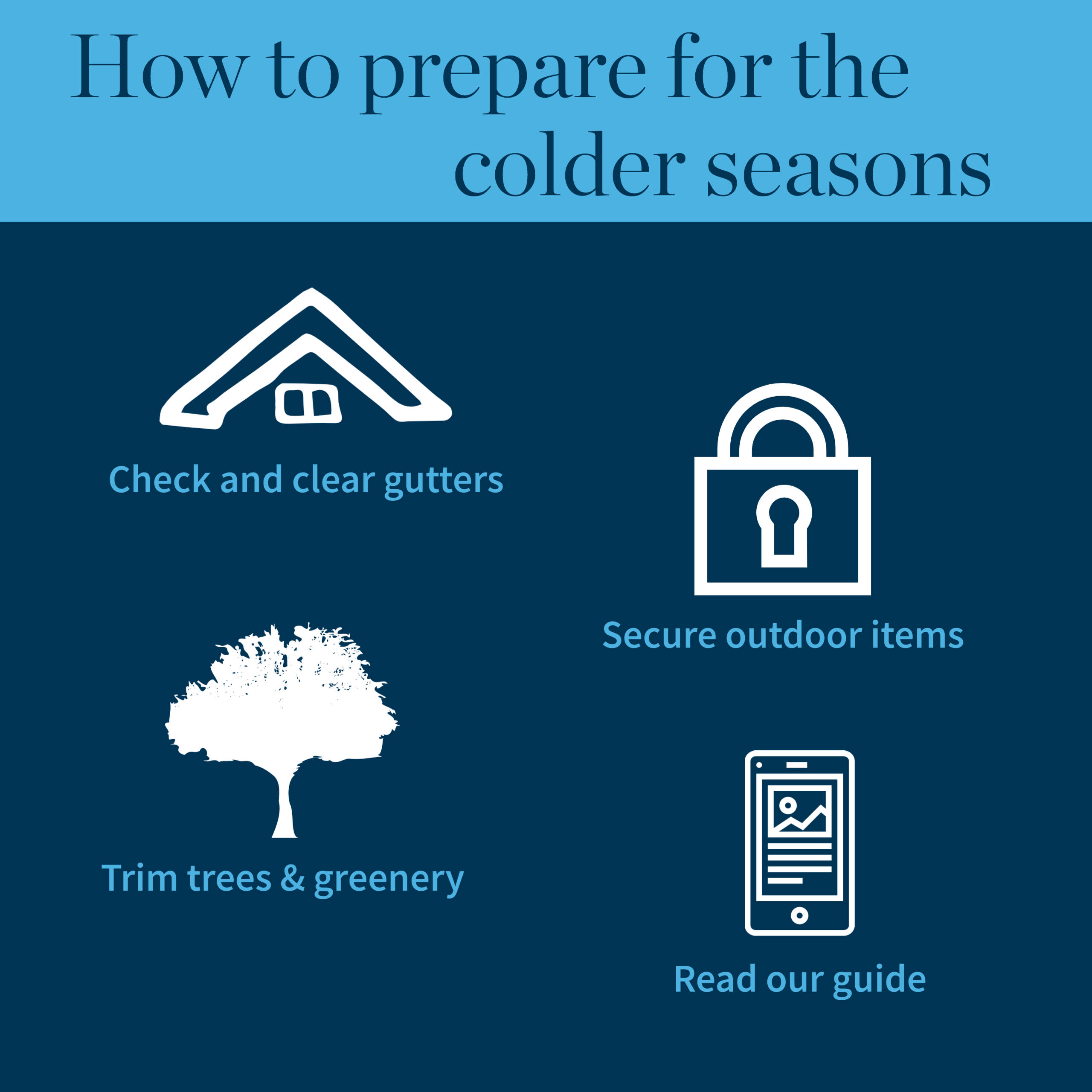 There is a change in the air as we approach the colder and wetter seasons in WA. We have our fair share of storms and wet weather each year.
We recommend that the best way to prepare is through proactive preparation. So, we have compiled a list of some tips to help with your planning.
To avoid overflows and flooding, make sure to clear your roof and gutters of loose materials and check for damage.
Check fences are well maintained
Clear the gutters and downpipes of leaves and other blockages.
Secure or store any personal outdoor items like furniture, trampolines and pot plants.
Trim and prune greenery, including trees.
Have handy a torch, spare batteries, and first aid kit.
Collate a list of contacts for emergencies and maintenance.
Your strata manager will be able to assist you in actioning these items in common areas before the wet and colder weather sits in.
If you are working on your emergency contacts lists here are a couple:
No power: Visit the Western Power website as your suburb/street may have lost power.
Fallen tree: Contact the SES on 132 500.
Roof/skylight blown off: Contact the SES on 132 500.
Western Power Emergency: 13 13 51
Police (non-emergency): 131 444
Ambulance, Fire & Police: 000
State Emergency Services: 132 500
If you do suffer damage such as water leaks or a fallen fence, and if it is safe to do so, take photos and email your Strata Manager with all the details including the time and background ASAP.
Any queries please don't hesitate to contact Realmark Strata or Property Management on
9328 0999
.